Healthy Aging
Golden Connections: Social Activities Can Lengthen Life
Details

Published on Thursday, 13 March 2014 17:29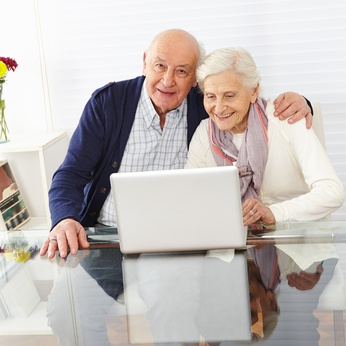 Staying connected to friends, family and the community is important at any stage in life. For seniors, it often becomes difficult to continue to do. They may have mobility issues or vision impairments that have forced them to give up driving. It might be also be harder because loved ones have moved away to pursue career opportunities in other cities. But evidence shows those who remain socially active can lengthen their life by at least 1.6 years. Social networking sites, video chat services and other online sources might just be the solution to keeping older adults connected.
3 Ways Volunteering Improves Your Health
Details

Published on Thursday, 27 February 2014 14:02
Most of us believe that donating our time and talent to support a charitable organization is doing something good for someone less fortunate. What may surprise you is that volunteering is good for your health! Getting involved in volunteer work can be good for your physical and mental well-being.
The Healing Harmony of Music for Older Adults
Details

Published on Tuesday, 03 December 2013 06:06
For most of us music is a form of self-expression and a method of channeling our emotions. Over the past few decades, music has quietly grown to be a valuable therapy tool. In health care circles ranging from palliative care programs to senior living settings, you will now find music. For older adults, the music of their youth can lift the spirits of even those suffering from more advanced forms of dementia.
Balanced Life Month: Top 10 Tips for the Sandwich Generation
Details

Published on Tuesday, 07 January 2014 08:02
It seems fitting that following the hustle and bustle of the holiday season January has been designated as National Balanced Life Month. It is an issue many people struggle with especially if they are a member of the Sandwich Generation. Balancing children, career and aging parents is stressful and exhausting.
Fight Arthritis with Smart Food Choices
Details

Published on Tuesday, 19 November 2013 19:55
Osteoarthritis (OA) is a chronic, degenerative disease that almost 27 million people in our country live with each day. It causes the cartilage in joints to deteriorate to the point that bones begin rubbing against each other. That creates pain, inflexibility in the joint, and impaired or total loss of movement. Part of the struggle for older adults who live with OA is that there is no cure. Lifestyle modifications such as maintaining a healthy weight and no-impact exercise can help. Researchers have also been looking closely at the role food can play in managing arthritis. Avoiding foods that cause inflammation and eating a diet rich in those believed to reduce inflammation are new ways physicians are helping patients find relief.