Jewish Living
The Evolution of Kosher Dining
Details

Published on Wednesday, 15 April 2015 15:41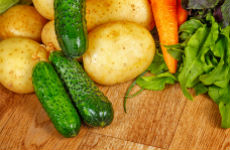 Eating Kosher has changed over the years. You can now buy Kosher meals prepackaged and frozen in mainstream grocery stores. In major cities, there are usually a few restaurants that keep Kosher. And of course Kosher eating is available at Fall River Jewish Home in Massachusetts.
Eating a Healthy Kosher Diet
Details

Published on Wednesday, 11 March 2015 13:28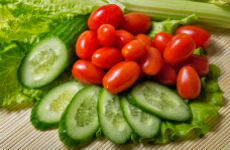 Eating kosher has many health benefits, which is good news for residents of a Jewish nursing home or Jewish geriatric care center. An increasing number of people (of all religions) are seeking healthy alternatives to standard fare and are choosing to follow the ancient Kosher dietary laws because it's good for their body, reports the NY Times.
The Kabbalah of Nutrition
Details

Published on Wednesday, 03 December 2014 14:48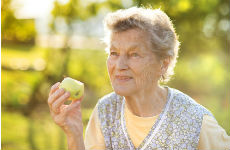 In our work with aging adults in the greater Boston area, nutrition often comes up. Older adults with chronic health conditions may struggle to prepare meals and find transportation to and from the grocery store. Yet as we grow older, nutrition becomes more and more important. While most seniors require fewer calories because their lifestyle is typically more sedentary, they often require more of some vitamins and minerals than they did when they were younger.
9 Benefits of Spiritual Meditation
Details

Published on Thursday, 12 February 2015 13:56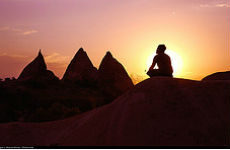 One of the most powerful tools available to a person seeking the divine is meditation. The Jewish community has long used it as a way to transcend the ego, getting beyond mere words and personality and moving directly to the spiritual core.
Interfaith Holiday Celebrations
Details

Published on Wednesday, 12 November 2014 16:39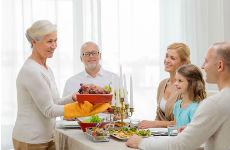 When your household is composed of different faiths, navigating the holidays can be a challenge. Everything from holiday decorations to menu planning can present opportunities for conflict. It is sometimes referred to as the "December dilemma." Estimates suggest that about 45% of all U.S. households are interfaith.