Senior Friendly Activities To Do In Massachusetts This Summer
Details

Published on Wednesday, 04 May 2016 18:34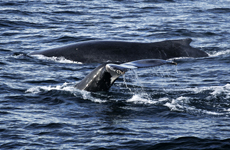 Massachusetts offers many great senior-friendly activities to enjoy throughout the year. The summer season, though, seems to be chock-filled with a great abundance of fun activities for people to enjoy at any age. These are a few of the highlights.
Visit Old Sturbridge Village
Located in Sturbridge, MA, Old Sturbridge Village is a living history museum built to depict a typical 1830's rural New England town. The small town includes homes from the era, a working farm, mills, trade shops, a country store, bank, and school. It's a fun way to explore history in an authentic and interactive environment.
Go Whale Watching
No tall tales needed when you go whale watching. Boats embark daily to travel out into the open waters of the Atlantic Ocean, where these majestic creatures eat, play, and inspire audiences of all ages. Look for charter services that have excellent records of safety for humans and whales alike for safe viewing options. Plymouth, Gloucester, Cape Cod, and coastal Boston are just a few of the areas to catch a whale watching cruise.
Explore Battleship Cove
This is America's Naval Heritage Museum and is located in Fall River, MA. Battleship Cove provides visitors an opportunity to explore the history of these beautiful vessels, as well as the celebrating the lives of the men and women who have served aboard them.
Take in Norman Rockwell Museum
Beat the summer heat by spending a nice afternoon indoors exploring the art of Norman Rockwell. Norman Rockwell Museum is located in Stockbridge, MA. Famous for his paintings from The Saturday Evening Post, Rockwell's art has resonated with generations for his depiction of nostalgic Americana.
Visit the New England Aquarium
Home of countless creatures including sea turtles, sea lions, penguins, seals, sharks, and more, the New England Aquarium is a great way to spend any summer day. Not only does the aquarium give you access to some of the sea's most beautiful creature, but it also serves to educate about marine habitats and some of the biggest threats facing these animals and plants today.
Walk in the Footsteps of our Forefathers
Boston was at the center of much of our history as a nation. See where it all began and follow the footpaths to freedom along the Freedom Trail. There are public walking tours daily or you can follow the freedom trail map at your own pace.
Enjoy your summer by planning to include one or more of these senior-friendly Massachusetts adventures in your summer plans.
If you are a senior in need of physical therapy or rehab, please give Fall River Jewish Home at 508.679.6172 to learn more.