Five Tips for New Family Caregivers
Details

Published on Friday, 21 December 2012 21:29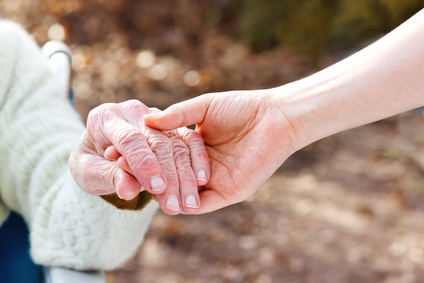 If you are new in your role as caregiver, first know you are not alone. According to the Family Caregiver Alliance, 65 million people provide care for a family member or friend. That equates to about 29% of the U.S. population. Half of care recipients still live in their own home with their caregiver shuttling back and forth.
So what do you need to know as you take on this new responsibility? The aging experts at Fall River Jewish Home have a few tips to help you get started:
· First off, be patient with yourself. Look at this role in the same way you would look at the learning curve for a new job or hobby. It will take time to find your way.
· Start exploring community options for support early - before a crisis happens. Consider it your back-up plan should something happen to you. That means you need to talk with respite care providers, private duty agencies and any assisted living or nursing communities that allow short stays.
· Try to set time aside to get organized. Pull together a list of your loved one's physicians and their contact information, update your calendar with any important dates and appointments they have, and make sure you have a complete medical history in writing including their current medications and dosages. It is also helpful to have a copy of their social security and Medicare cards. The Fall River Jewish Home offers a free checkbook style organizer to keep all of this information together. To request your free organizer go to the home page and click on the button labeled"Overwhelmed Finding Important Information". The Veteran's Administration has a nice checklist online you may want to download to help make sure you have a complete medical file for your loved one. Find it at: http://www.caregiver.va.gov/pdfs/Patient_File_Checklist.pdf.
· Make one of your caregiving goals to maintain balance in your life. This is one of the toughest parts of being a family caregiver. But accepting help is what allows you to stay well enough to keep caring for your loved one.
· Consider joining a caregiver support group. Call your church or synagogue to see if they host one. An online support group may be easier for you to "attend". The Family Caregiver Alliance has several online you might consider including some that are disease specific. Find them at: http://www.caregiver.org/caregiver/jsp/content_node.jsp?nodeid=347
Are you a family caregiver? Do you have any advice for someone new to caregiving? Please share your comments below!