Medicare Open Enrollment: Top 4 Tips for Reviewing Your Options
Details

Published on Friday, 09 November 2012 21:47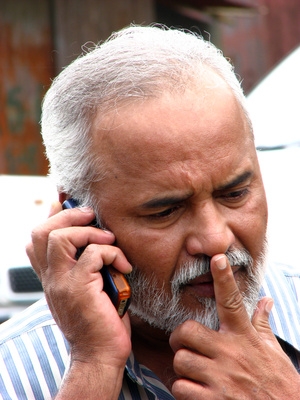 October 15th was the first day of this year's open enrollment period for Medicare. You have until December 7th to make any changes to your health or drug coverage. Your friends at Fall River Jewish Home would like to offer you a few tips to make reviewing your options easier:
1. Review any changes in your medications or your health this year. If you've utilized your benefit more and have seen a spike in your out-of-pocket expenses, you may want to see if there is a more cost effective way to manage your health coverage. One way to get some unbiased guidance is to use your state's health insurance assistance program (SHIP). You can find out who to contact in your state here: http://www.medicare.gov/contacts/topic-search-criteria.aspx.
2. Manage the paper shuffle right from the start. As open enrollment begins and your mailbox starts to fill up with information, it is easy to put it all in a pile to worry about "later". Resist that urge. It is easier to read and review your options a few at a time. That way you don't procrastinate until it is too late to seek help if you need it.
3. Review the Four Cs: COST, COVERAGE, CONVENIENCE AND CUSTOMER SERVICE.
That advice comes from the National Council on Aging. Does your current plan cover the physicians you want to go to? The pharmacies that are easiest for you to get to? The medications your physicians think are best for you? These are all factors you should consider when making your decisions.
4. Make sure you are taking advantage of assistance programs if you qualify. Medicare Part D Low Income Subsidy (Extra Help) and Medicare Savings are both income-based programs that can help you make ends meet.
· The Extra Help program can assist with Part D monthly premiums, annual deductibles and prescription co-pays. Find more information on Extra Help here http://www.ssa.gov/prescriptionhelp/.
· Medicare Savings Program (MSP) helps people receiving Medicare who have limited income and resources. You can find out what your state offers by visiting Medicare.gov at http://www.medicare.gov/Contacts/staticpages/msps.aspx and clicking on your state.
We hope these tips will help make it easier for you to make your decisions this year!
Do you take time each year during Medicare Open Enrollment to review your options? Where have you been able to find some guidance to make a decision?