What is Anticipatory Grief?
Details

Published on Monday, 22 July 2013 09:00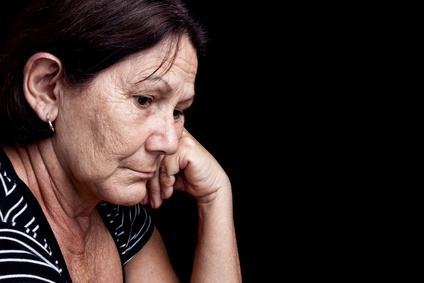 Grief and bereavement are two words that are often used interchangeably. But grief is actually different than bereavement. Bereavement is the period of sadness that occurs after the death of a loved one. Grief is the emotional response to the loss. One form of grief is called, Anticipatory Grief. It occurs when you know a loss is coming.
Some aging experts believe that anticipatory grief is both the easiest and the hardest form of grief to process. If your loved one has Alzheimer's disease or terminal cancer, you know a loss is coming. Your mind begins to accept that and you start to envision your life without your loved one. At the same time, you feel guilty for thinking and planning for a life without them.
Anticipatory grief can also be a rollercoaster for loved ones. Take the case of a loved one with Alzheimer's disease. It is often referred to as "the long goodbye". Families struggle as they watch the toll the disease takes on someone they love. They often wish the struggle would just end for their loved one, and that sentiment creates guilt for them. They feel guilty for wishing their loved one's life would end, even though their wish is actually for an end to their suffering.
What are the symptoms of anticipatory grief?
If you think you or another family member is suffering from anticipatory grief, first know that it is a normal part of the grieving process.
The signs that someone has anticipatory grief include:
Depression and sadness before the loved one's death.


Preoccupation with the dying person's health status.



Talking about what life without the loved one will be like and then feeling guilty for having had the discussion.
While not everyone experiences anticipatory grief, many caregivers do. Especially if their loved one has an extended illness.
How can you cope or help another family member cope with anticipatory grief?
There are a variety of ways to help yourself or someone else who is experiencing anticipatory grief.
Talk about how you feel. Encourage someone you see struggling with grief to do the same.


Journal how you are feeling. It might help you recognize and cope with the underlying emotions of your impending loss.


Be kind to yourself. Know that these feelings, including guilt, are a part of anticipatory grief.


If you belong to a religious organization, see support from your rabbi or pastor.


Consider holistic therapies such as massage, music or meditation.


Think about joining a support group in your area. The

National Hospice Foundation

can help link you to one you're your home. (http://www.hospicefoundation.org/supportgroup)
Remember, the gift of time to say goodbye can be very healing. Allow yourself that time to go through the process of anticipatory grief and bereavement.
Have you been the caregiver for someone with a terminal illness? Did you understand what anticipatory grief was?
We're here to answer questions and help you make the best decision for care for you or your loved one. We invite you to reach out and talk with one of our care specialists at Fall River Jewish Home today! CALL 1.508.679.6172, where assistance is just a phone call away.