GPS Tracking for Alzheimer's and Dementia Seniors
Details

Published on Thursday, 21 May 2015 13:06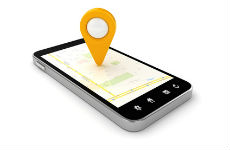 In the United States, someone develops Alzheimer's every 67 seconds according to the Alzheimer's Association 2015 facts and figures report. As of 2015, more than five million Americans are currently dealing with the disease, and the vast majority are over 65. Additionally, the number of Americans over the age of 65 afflicted with Alzheimer's, or other forms of dementia, is expected to increase.
It can be heart stopping when a caregiver realizes that his or her loved one has wandered away because of the effects of dementia or Alzheimer's. How do families involved with dementia care in Massachusetts keep track of their loved ones who are fighting the effects of this disease? New technology is making it easier.
To help caregivers manage the dangerous wandering behavior of Alzheimer's patients, innovative GPS tracking devices have been developed that are geared specifically for those with dementia and/or Alzheimer's. While there are other products available, here is a look at four ways science and technology is helping dementia and Alzheimer's patients — as well as their caregivers to help track family members who are suffering from these conditions.
Project Lifesaver
This nonprofit group has been using GPS tracking for more than a decade. Project Lifesaver gives families that are providing Alzheimer's care with the devices and training in how best to use them.
Patients wear a Protect and Locate tracker, called a PAL, that looks much like a sports watch. It gives off a signal that is individualized for each patient. When a patient wanders away, the caregiver calls their local Project Lifesaver group, which sends a team out to find the patient. They usually find the wanderer within half an hour.
Tell My Geo
This is an Android app that gives the caregiver regular updates about where the patient is. Help buttons on the Tell My Geo app also allows the patient send alerts to the caregiver.
The family can store medical information in the app to be sent directly to medical personnel in an emergency. The patient and the caregiver each need an Android smartphone in order to use the app.
GPS Smart Shoe
This device fits on the sole of the shoe of an Alzheimer's patient. The GPS Smart Shoe automatically sends feedback to the caregiver about the patient's location. It can be programmed to alert the caregiver if the patient wanders outside a designated location.
S-911 Bracelet ST Locator
This device locks onto the wrist of the patient. LifePROTEKT's S-911 Bracelet Locator HC sends alerts about where they are and can even detect falls or other sudden movements. It sends speed limit alerts to the caregiver. If the patient activates the SOS button, it opens up a two-way connection with the caregiver. Similar devices can be put on a patient's belt or car.
GPS tracker technology can provide peace of mind for caregivers of Alzheimer's and dementia patients.
Have you heard of other ways to keep track of wandering dementia patients? Please share your findings in the comments below.