5 Great Books for Seniors
Details

Published on Thursday, 23 April 2015 14:11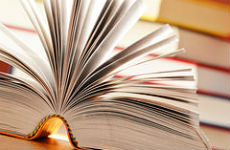 Reading is a joy and a solace at any age. It keeps the mind young and may even help with dementia by giving your brain's neurons a workout. When your active work life is over and grandparenting replaces the rigors of hands-on child raising, many seniors discover they finally have enough time to tackle the books they've always meant to read.
5 Books Every Senior Should Be Reading
Trying to come up with a master list that will suit everyone, whether enjoying independent or assisted living in Falls River, MA is impossible. With that in mind, here is a look at five great book options for seniors.
1. Seize the Day by Saul Bellow
First published in 1956, this book focuses on life's drama. A son in his 40s moves into the same residence hotel as his father and other elderly retirees in New York City. Isolated in a crowd, he goes through his day of reckoning, to look at his failed life and accept what he has made of it. It is considered one of the best novels of 20th Century literature.
2. Chicago Days: 150 Defining Moments in the Life of a Great City by the Chicago Tribune
It doesn't matter if you're a lifelong New England resident, now in one of the retirement homes in Fall River, MA, and if you've never even visited the Windy City. This book is a journey back in time at the events that shaped this great Midwest town. It has a fast-paced narrative illustrated with excellent photographs.
3. Chicken Soup for the Golden Soul: Heartwarming Stories for People 60 and Over by Jack Canfield, et al
This book in the famous series is directed to senior citizens. It contains selections by Erma Bombeck, Tom Landry, Roy Rogers and Max Lucado, among others. The chapters are heartwarming, entertaining and center on finding meaning and purpose as you age.
4. Charlotte's Web by E.B. White
If you've never read this classic, it's time. A gallant spider fights hard to save the life of a pig that's the runt of the litter. It's a children's story for every age.
5. Seniorwriting: A Brief Guide for Seniors Who Want to Write by Marlys Marshall Styne
Since you like to read, consider writing yourself! This book is an easy-to-follow manual for those that don't consider themselves writers. If you want to record your life stories for your family, this book is an excellent place to begin.
That's a starting point. Coming up with a list of books you must read in your golden years is a hobby in itself. There are a number of online sites with recommendations. Here are four more to check out:
Here you'll find 50 classics from around the world, everything from Lord of the Rings to 1984, Pride and Prejudice to To Kill a Mockingbird.
An excellent list compiled by people who use Goodreads.com.
A bucket list of books from the mother of all bookstores, Amazon.
A rival list from respected brick-and-mortar (and online) bookstore Powells.
Whatever books you choose, you can be reassured you'll never run out of choices. Just pick one and get your mental journey started through time and space.
What are some of your favorite books to read? Please share in the comments below!