What are Advanced Directives?
Details

Published on Monday, 24 September 2012 15:44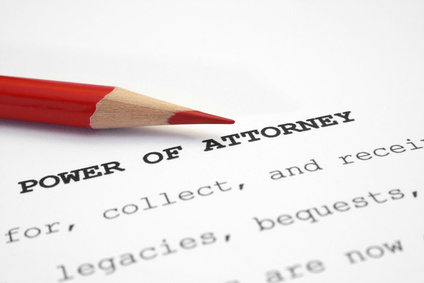 Most of us have heard about Advanced Directives. High profile cases like Terri Schiavo in Florida in 2005 have made us all aware that we probably need to have them. But for many, knowing what they are and how to go about setting them up can seem overwhelming.
The team at Fall River Jewish Home would like to make it easier for your family to understand the terminology. We've put together a few definitions we think will help you as you tackle these often hard to discuss end-of-life issues.
Advanced Directives – This is a formal way of making your voice heard with regard to health care choices, in the event you are unable to speak for yourself. They give you the legal ability to appoint someone to act as your agent. The agent can then make decisions on whether to allow or prevent treatments, donate organs and more. Your agent bases their decisions on the direction you have previously provided to them.
Durable Power of Attorney (DPOA) – This is someone you legally designate to act as your agent. There are two types of DPOA: one for medical issues and one for financial. If you are going to appoint different people to each role, consider how well those people work together and make sure each understands your wishes. Often times health care personnel will try to work with families where one adult child is responsible for health care decisions and one for financial. When they don't agree on a course of action, decisions regarding your welfare can be comprised.
Life Prolonging Treatments – This is an area where decision-making can be emotional and tough on families. Life prolonging treatments are those that are not expected to help you recover. They simply keep you alive. Examples could include a ventilator or kidney dialysis. These decisions can be quite difficult for loved ones to understand because of their complexity. For example, in some cases, short-term use of a ventilator may be necessary while a patient is receiving additional treatments that will allow them a chance to recover. In such a case, a patient could be placed on a ventilator temporarily.
Persistent Vegetative State – This is another challenging area for loved ones. We typically hear this referred to as a "coma" or that the patient is "unconscious". When a patient has no reasonable expectation of recovery and they are unaware of their surroundings, they are in a persistent vegetative state. Having an advanced directive that lets your loved ones know what you would like done should this happen to you, can alleviate some of the guilt family members have if they have to make this decision on your behalf.
When you decide the time is right to set up your advanced directives, you should be aware that each state has different laws. The National Hospice & Palliative Care Association has put together an easy to use web portal that allows you to download your state's regulations, instructions and forms at no cost. You can find them here: http://www.caringinfo.org/i4a/pages/index.cfm?pageid=3289.
Finally, when you reach the point when you are ready to discuss your wishes with family and friends, The American College of Emergency Physicians has a great article on how to start those conversations. Click here to read it: http://www.emergencycareforyou.org/EmergencyManual/EndOfLife/Default.aspx?id=1794&terms=advanced%20directives.
Have you set up Advanced Directives? If not, what keeps you from doing it?