Is It Time?
Details

Published on Monday, 11 June 2012 19:18
One of the most difficult things to experience is to see a parent or loved one reach the end of their life. There are many things to consider while they are in the final stages, and care priorities can shift drastically – with the focus on medicinal measures to palliative care for the relief of pain, symptoms, and emotional stress. So, how do you know when to provide end of life care? And, what are the best ways to cope?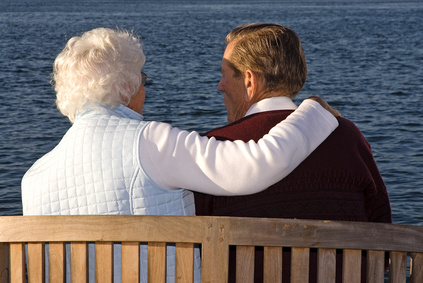 First, you want to make sure that your loved one's final months, weeks or days are the best possible, and may require a series of care choices. Some of the things to consider, including how to identify the need for end-of-life care is: What is the most practical care given depending on their needs; when to bring hospice in; and would their needs be better served at a convalescent or at a senior community in respite care?
Caregivers often find the last stages of life uniquely challenging. Simple acts of daily care are often combined with complex end-of-life decisions and painful feelings of bereavement. End-of-life caregiving requires support from a variety of organizations or individuals such as home health agents, nursing home personnel, hospice providers, and palliative care physicians.
So, how does one identify the need for end-of-life care? Every individual is different, however, here are some general signs that it may be time to talk to your loved one about hospice and/or palliative care options:
They go to the emergency room multiple times, they are discharged because they are stabilized, and once they are home the illness starts to affect their quality of life.
Their symptoms have become worse enough to be admitted to the hospital several times within the past year with the same symptoms, only to have them become worse each time.
They wish to remain at home, rather than spend time in the hospital.
They have stopped eating and/or have decided to stop receiving treatments for their disease or illness.
If you have experienced these things with your loved one, you may need to start thinking about their need for more assistance. Comfort and dignity are now of prime importance. Even if your loved one's cognitive and memory functions are depleted, their capacity to feel fear, peace, love, sadness or loneliness remains.
Hospice is a wonderful service to utilize during this difficult time. Not only can hospice provide end-of-life palliative care (pain and symptom relief) but can also prepare you and your family for the coming loss.
While the symptoms in the final stages of life vary from patient to patient, there are some common symptoms experienced near the end of life that caregivers can provide comfort for. Making your loved one as comfortable and peaceful as possible is not only vital to the loved one, but to the family as well.
What are your family's experiences with end of life care?