What is a Health Care Agent?
Details

Published on Wednesday, 05 June 2013 12:29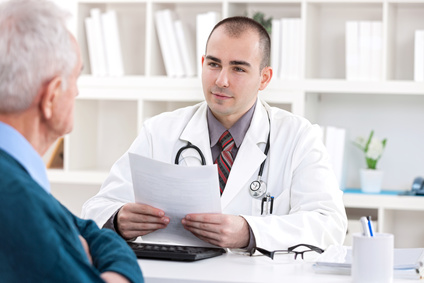 If you have had a recent illness or surgery or even a visit to your primary care physician,
you have likely been asked if you have a health care agent. While health care providers across Massachusetts are asking this question more and more, what they aren't always doing is taking time to explain what that means and why you should consider advance care planning.
The aging experts at Fall River Jewish Home thought it might help the family caregivers we work with if we tackled the topic of health care agent and shared a few resources.
First, we begin with an explanation of what a health care agent is. In the simplest of terms, it is a person you choose to make healthcare decisions for you in the event you are unable to do so for yourself. You should think carefully about who you appoint to do this for you. The key is finding someone who will set aside their own personal beliefs and wishes to make decisions based on what you tell them is important to you. That isn't always easy to do. Especially for a loved one. Will they be able to make decisions like discontinuing treatments if it means ending your life?
Here are a few additional factors for you to consider:
1. Talk with the person you think would best represent your wishes. Ask them if they would be willing to fill this role
and to respect your wishes.
2. Think about this person's personality. These are difficult conversations and decisions. In a time of
crisis, especially as the result of a sudden illness or accident, the stress may be even higher. Will they be able to be assertive enough with family members and physicians to make sure your wishes are adhered to?
3. Does this person live near you? If not, could they travel to where you are or otherwise make themselves available
to represent you?
4. Once you decide who your agent will be, let them know. Talk with them about how you would like decisions such as
feeding tubes and ventilators to be made. People sometimes appoint a health care agent and then fail to notify them or talk with them about what they want to happen in the event they become your decision maker.
5. While an attorney isn't necessary if you have two witnesses to sign a document you create, most experts advise you
to consider one. Or to utilize tools like Aging with Dignity's Five Wishes. http://www.agingwithdignity.org/index.php This document is used in all 50 states now and legally recognized by 42 states, including Massachusetts. You
can even create your document online on their site now. https://fivewishesonline.agingwithdignity.org/ Five Wishes has been translated in to dozens of languages ranging from Hebrew to Spanish and Somali.
We hope this helps you understand the role of a health care agent and how to go about establishing one for yourself.
Has your health care provided asked you about advance care planning? Would you rather have a loved one or a friend as your health care agent?
We're here to answer questions and help you make the best decision for care for you or your loved one. We invite you to reach out and talk with one of our care specialists at Fall River Jewish Home today! CALL 1.508.679.6172 or contact us HERE where assistance is just a phone call away.