Coping with Grief and Loss during the Holidays
Details

Published on Friday, 28 December 2012 20:18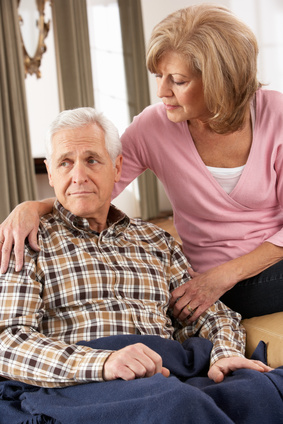 If you have lost a close friend, loved one or even a family pet over the last year, the holidays may be a time when your loss feels more painful than ever. The traditions and family gatherings without them can make the reality that they are gone inescapable. The team at Fall River Jewish Home has some suggestions on how to cope this holiday season.
1. Don't be too hard on yourself. It is easy to feel like you should be over the loss or coping better, but that isn't necessarily true. The holiday season can be lonely when you are missing someone you love.
2. Take care of yourself. It is a tough time of year to try to maintain a healthy diet and exercise program, but both help those working through grief. Sleep is also important to help you regain your sense of well-being.
3. Get out of town for a few days. If you just can't cope with the idea of spending the holiday at home without your loved one, consider visiting family or friends in another city or state. The change of scenery may help restore your spirit.
4. Find a way to honor your loved one. For example, your aunt may have always prepared your favorite dish for the family Thanksgiving or Hanukkah celebration. In her honor, you could learn to prepare the dish and be the one to bring it to the dinner to share this year.
5. It is OK to take a break from tradition. If you have a box full of holiday ornaments you and your loved one collected together over the years, it may be too painful to trim the tree this year. Accept that you may not be ready to decorate the tree this year.
6. Be prepared to be more emotional. Despite your best efforts to remain stoic, your emotions may overwhelm you during the holidays. Think about who you will call for support if it happens, and let them know you may need them.
7. Give yourself permission to enjoy the season. Survivors may find that they are enjoying an event or gathering and then feel guilty because they are. Enjoying yourself doesn't mean you miss your loved one any less.
Are you struggling with a loss this holiday season? Have you found any strategies for coping that you would like to share?