Other Common Issues
How and Why to Create a Memory Box for a Massachusetts Loved One with Alzheimer's
Details

Published on Wednesday, 23 April 2014 13:51
As Alzheimer's disease begins to rob a senior loved one of their precious memories, families sometimes struggle to find ways to keep them feeling connected. One such way is by creating a memory box that you fill with mementos and treasures that are of importance to them.
Dining Out With Alzheimer's
Details

Published on Wednesday, 26 March 2014 13:50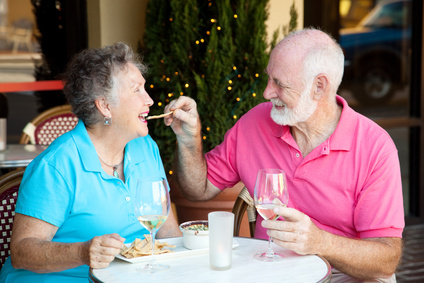 Dining out with a loved one who has Alzheimer's disease might seem like a challenging activity for families to attempt. At home, the disease requires families to be more flexible during meal times to accommodate their loved one's physical limitations and sometimes messy table manners. When you are eating in a restaurant, however, these behaviors might appear to be a little strange to other diners.

When an Alzheimer's Loved One Says "I Want to Go Home"
Details

Published on Tuesday, 14 January 2014 07:57
After a loved one with Alzheimer's disease has moved to a nursing home, one of the toughest things for families to hear is the phrase, "I want to go home." Guilt-stricken adult children usually know they have made the right decision for safety sake, but the emotional side of the issue can be overwhelming. One thing to remember, however, is those words don't always mean what we think they do.
7 Conditions that Mimic Alzheimer's Disease
Details

Published on Thursday, 13 February 2014 08:35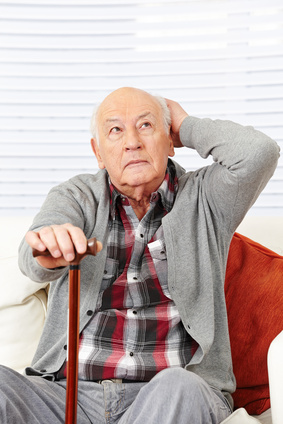 Family caregivers in Massachusetts and across the country often panic when an aging parent first begins to exhibit behaviors we commonly associate with Alzheimer's disease. The symptoms we might assume means the diagnosis is dementia include forgetfulness and confusion. These can be early warning signs of Alzheimer's, but they can also be caused by other illnesses that are treatable. Calling to schedule an appointment with your loved one's physician should be the first step. They will likely conduct a physical exam to rule out other conditions before settling on a Alzheimer's disease.
Exploring the Link between Copper and Alzheimer's Disease
Details

Published on Tuesday, 10 December 2013 16:13
A few years ago people who had a loved one living with Alzheimer's disease were hearing about the idea that aluminum was the cause. Even aluminum in pots and pans became a source of concern for many before it was proven to be inaccurate. Late this summer, the talk turned to copper and the role it might play in developing Alzheimer's disease.