7 Steps to Help Plan For Longer Independence
Details

Published on Monday, 13 August 2012 15:03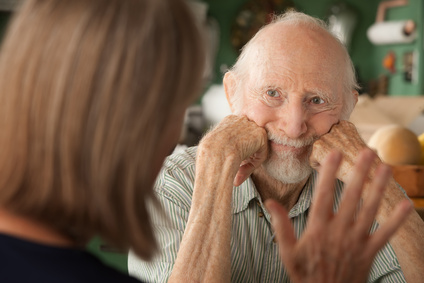 For most of us, just anticipating the loss of independence that follows a diagnosis of Alzheimer's disease or a related dementia can be devastating. Planning ahead, however, can help you delay some of those losses.

Here are seven steps you can take now to help maintain your independence as long as possible:

1. Memory Aids. Take time now to make visual cues around your home for when your memory starts to falter. Some suggestions include labeling drawers, especially those containing frequently used items. Making a list of important people and their phone numbers, using large, bold letters and posting them in several prominent locations around your home. Post reminders like Turn off the Stove or Lock the Door. These may be tough tasks to complete now, but may be key to helping you stay independent in your own home longer.
2. Mental and Social Stimulation. Research has shown that both of these can help you stay independent longer. Take up word search or crossword puzzles, even if you have to only do very simple ones. Try to stay involved in the community or in volunteer projects. It may mean having to rely on a buddy to stay safe while you are out and about. Go shopping and grocery shopping, even if it means hiring a private duty aide to go with you. If you can't afford a private duty aide, your county may have funding that can help or a volunteer agency.
3. Automate Tasks. Sometimes bill paying becomes a challenge for those living with Alzheimer's. They may forget to pay one bill while paying another one several times. If you haven't already, sign up for direct deposit of pension checks and social security. Then set up automatic bill pay with your bank. If you have a financial advisor, plan to have them review things with you each quarter or each month as it becomes necessary.
4. Write It Down Now. Start a journal of how you like things done, and how things work around your house. Make sure it is detailed and includes the basics. For example, one day in the future, you may need to have a loved one or a private duty aide help you with laundry. So make a step by step plan for them to follow. Do you hang all of your blouses to dry? Write that down. Do you hand wash all of your knits? Include that in your notes. You might need to use it yourself as your memory deteriorates, and it will also make it easier for your support team to do things the way you like them done.
5. Exercise. The benefits of staying physically active have been well documented. Find a buddy to walk with or consider purchasing a small stationary bike. It can help you stay fit without worrying about walking alone.
6. Make Your Environment a Safe One Now. Do you have grab bars installed in your bathrooms? Those are important to have. Extension cords and throw rugs can also be a fall risk for those with Alzheimer's disease. It is probably worth the investment to have a professional assess your home environment. A call to your local Agency on Aging is the easiest way to find trusted experts in your local community.
7. Get Support. People sometimes mistakenly assume Alzheimer's and dementia support groups should just be for the caregiver. This great article in the New York Times from 1997 proves otherwise. http://www.nytimes.com/1997/02/23/nyregion/in-support-group-early-alzheimer-s-sufferers.html?pagewanted=all&src=pm
Are you living with early state Alzheimer's disease or dementia or a loved one of someone who is? Have you found any strategies that help maintain independence? We would love to hear ideas you've found that work!