Can the Arts Improve Quality of Life for People Living with Alzheimer's Disease?
Details

Published on Monday, 15 April 2013 21:37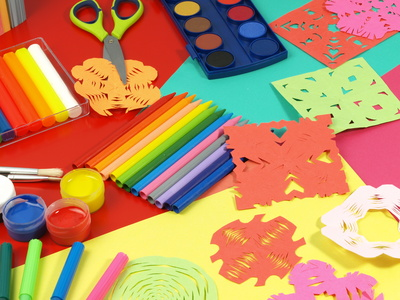 One of the struggles caregivers in Massachusetts share is how to help a loved one living with Alzheimer's disease enjoy a better quality of life. As this incurable disease takes its toll on the brain, stress and agitation increase. Sundowning Syndrome often makes life challenging for both caregivers and care recipients.
Music and art are two activities that can help. Both help caregivers connect and engage with loved ones living with memory loss.
Music and Dementia
Even if your loved one was never musical, they can still benefit from the therapeutic power of music. For most of us, music is personal. Listening to music from a decade or so back can be like a musical trip down memory lane. For those with dementia, it might mean a return to happier times. An easy way to bring music to your loved one's day might be to create a channel on Pandora or I Heart Radio exclusively for them and the music that makes them happy.
If you would like to see the transformative power of music, this documentary by ABC News http://abcnews.go.com/Health/video/dementia-patients-music-therapy-brings-thenm-back-life-16117287 is one to watch. It does a great job highlighting music therapy in a nursing home.
Art and Dementia
Art therapy helps those living with dementia on several levels. First, there is the benefit of actively creating something that has a relaxing effect on a person living with stress and agitation. Even a simple project like gluing pictures from a magazine in to a collage helps soothe anxiety. The other benefit comes from giving someone who may have lost their verbal abilities a way to be heard. They can use their art to express how they are feeling.
If you would like to explore art therapy with dementia in more detail, The International Art Therapy Association http://www.internationalarttherapy.org/neurogenerative.html has great online resources.
Are you a caregiver for a loved one with dementia? Have you tried music or art therapy?
To access our Nursing Home checklist guide, please 'Like' us on Facebook now!