Questions Caregivers Should Ask at Long-Term Care Facilities
Details

Published on Thursday, 07 May 2015 13:07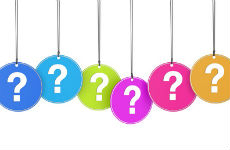 The more research you conduct, the better chance you have of finding the right match in a facility for assisted living in Massachusetts for your mom or dad. The decision to move to one of the nursing homes in Fall River, MA is emotional for parents and their adult children. Everyone will feel better about the situation if they are comfortable with the home that is chosen.
Research can be broken down into three main levels:
What you find out from state and local municipalities.
Questions you ask owners of each facility and current residents.
Questions you ask yourself regarding your own gut reactions and those of your parent.
What To Look For
The best type of skilled nursing facility in Massachusetts offers the proper level of care coupled with appreciation for the dignity of each resident. Long-term, the attitude toward residents is far more important than the amenities for many people.
Questions to ask:
Is there easy communication among residents, family and staff?
How much experience do the owners, supervisors, and staff have?
How many staff are there for the number of residents?
Does the staff works on a shift basis or do they reside in the facility?
Is there is an RN on site 24 hours a day, or only at specific times?
You need to be clear about the medical needs of your mom or dad. Ask the doctor to tell you what is needed to assure dependable care. With that information on hand, you can evaluate whether or not having an RN on call is required or what staffing levels can deliver the type of care your parent needs. The right care is the result of correctly matching patient needs to the capabilities of the facility.
You also want a facility that is bright, cheery, clean and easy to navigate. For example, these questions are helpful:
Is it easy to get to by public transportation?
Does it have plenty of parking if you drive?
Do Your Research
Ask the Department of Aging for information about each facility you are looking at. If it has a positive reputation, then investigate further.
Ask the owners for references and be sure to follow up on them. Find out the level of education and training required of staff. Ask about the staff-to-resident ratio and the level of medical help available.
Further questions to ask include:
Does the facility allow pets?
Does it provide transportation to medical appointments and shopping?
Is spending money managed by the staff?
How is medication handled?
What type of security is in place, especially if you are dealing with issues of dementia?
How is the food and what options are available?
Start up a conversation with current residents.
Do they seem cheerful?
Have they lived there long?
Do they like the staff?
You and your parent should take a tour of the complete facility, including the grounds. Ask questions and look for signs of good housekeeping and upkeep.
What is your reaction?
Does it seem welcoming, healthy and clean?

What does your parent think of the facility?
With the proper research, you can make the best choice possible for your mom and dad. Entering a long-term care facility is an emotional time. When you do your research thoroughly, it will be easier for both of you.
These are just some of the important questions caregivers can ask when evaluating long-term care facilities. What other types of questions might be helpful to ask? Share in the comments below.
If you are looking for a reliable and comfortable home for your senior loved one, give us a call at 508.679.6172 and we would be happy to chat with you about the benefits of living at Fall River Jewish Home!