Talking with an Aging Loved One about Senior Living
Details

Published on Tuesday, 21 January 2014 09:12
If the time has come to talk with an aging loved one about moving to a senior living community, beginning the conversation can feel daunting. It is especially true when you suspect your senior family member may not be receptive to the topic. Here are a few things to remember and a couple of suggestions we think might help our Massachusetts caregiving friends: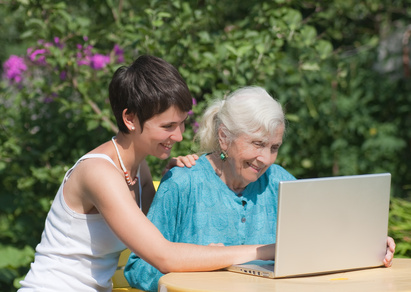 1. Do your research ahead of time.
Even if you don't visit senior living communities in person, visit them online. See what options are out there and how much they cost. You don't want to convince a parent that assisted living community "X" or nursing home "Z" is the answer only to discover they can't afford it.
2. This isn't a one time talk.
Know going in to the conversation that this isn't a one-time talk. It is a process. Begin slowly and calmly. Give them time to understand and absorb the whole idea before moving forward.
3. Visit communities to narrow choices first.
Consider visiting communities on your own or with your siblings to narrow down the choices first. You probably have a good idea about the type of environment your loved one will likely fit in to and feel at home. It will be less stressful for your aging family member if you eliminate those communities that just won't work ahead of time.
4. Are they a veteran?
If one of your parents served our country during a period of war, they might be eligible for the Aid & Attendance benefit to help cover senior care expenses. This article on Veteran's benefits can provide you with more information.
5. Prepare ahead of time for their objections.
Common ones we hear from older adults reluctant to make a move include:
"I'm not ready yet"

"Those people are all too old"

"I can't afford that"

"Who will take my dog/cat?"

"What will happen to all my stuff?"

"I will lose my privacy and independence"
Above all, remember to be kind and patient. This is a big transition for your family member and it may take a while for them to accept that it is time to make a move.
We're here to answer questions and help you make the best decision for care for you or your loved one. We invite you to reach out and talk with one of our care specialists at Fall River Jewish Home today! CALL 1.508.679.6172, where assistance is just a phone call away.