Caring for the Caregiver: Top 4 Tips for the Sandwich Generation
Details

Published on Monday, 13 May 2013 19:36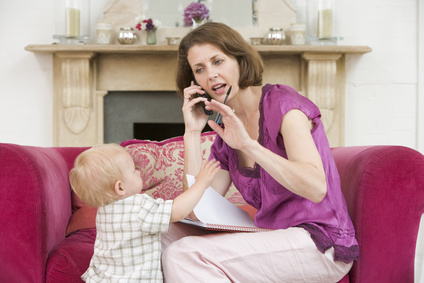 As is the case in most every state, the number of informal caregivers in Massachusetts is rising. There are estimated to be around 700,000 across that state. According to the Family Caregiver Alliance (http://www.caregiver.org/caregiver/jsp/content/pdfs/state_profile_ma.pdf) they provide a combined 760 million hours of care each year for an average of 1,058 hours each. For caregivers that care is in addition to their already busy and demanding lives. Caregivers typically work outside of the home at least part-time and have a family of their own.
If you are one of those caregivers in Massachusetts, the senior care experts at Fall River Jewish Home offer you a these four suggestions to help make it easier to care for yourself.
1. Acknowledge that you have limitations. No one can do it all for very long without putting
their own health in jeopardy. It is well documented that caregiver's health is often worse than that of their peers. They are 63% more likely to have high blood pressure and 61% more likely to suffer from back pain according to a Gallup survey.
2. Make a list of priorities. It may be that you no longer have a perfectly made bed each
morning or hardwood floors that shine. Decide what is most important to you and write that down. Keep that list handy so you can remind yourself of it when you are feeling most overwhelmed.
3. Accept Help. Caregivers often feel they have to go it alone and manage it all. Even when
help is offered, they often decline. If you go in to caregiving understanding and accepting that you will need help, the process will go more smoothly for everyone. It may be a friendly visitor from your elderly loved one's church that visits them one day a week so you have time to attend to your own needs. Or it could be you hire someone to help with housekeeping at your own home.
4. Know your resources. Call your local office on aging and talk with them about resources for caregivers. They can help you determine what options are available for you and your loved one. For example, they may have funding that helps provide yard service at a low rate for seniors or a list of assisted living communities that offer respite services. Adult day programs and home care agencies can also help provide short-term and intermittent relief for caregivers.
Are you a caregiver? What is the most challenging part of caregiving?
We're here to answer questions and help you make the best decision for care for you or your loved one. We invite you to reach out and talk with one of our care specialists at Fall River Jewish Home today! CALL 1.508.679.6172, where assistance is just a phone call away!